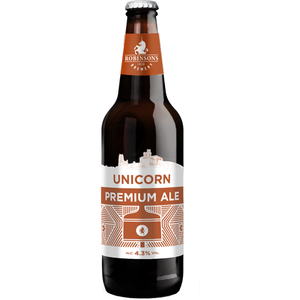 Robinsons Unicorn Premium Ale was first brewed in 1896, for those who know how to appreciate the best of Britain's distinctive beers.

Over the years it's been known by many names but one thing has always remained - Robinsons' distinctive Unicorn.

Unicorn Premium is light and refreshing, with a full-bodied flavour of rich hops and malt, with a long dry finish and hints of fruity citrus.
4.3% abv
This pack contains 8 x 500ml bottles.