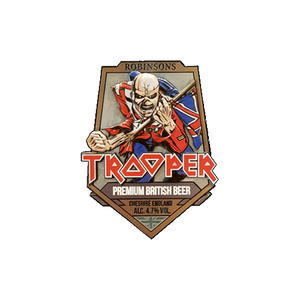 **Please note - this pump clip has been designed specifically for home use. This is not the metal pump clip used in pubs or venues.**
This is your chance to own part of Iron Maiden TROOPER history.

Our official TROOPER Beer Pump Clip is available for the very first time for a very limited run!

Ever wanted to own your own TROOPER Beer Pump Clip? Now is your chance!

This is the perfect accessory to complete any home bar, an ideal gift for the Iron Maiden TROOPER fan in your life, or simply to display proudly along with your TROOPER collection. 
**Please note - this pump clip has been designed specifically for home use. This is not the metal pump clip used in pubs or venues.**