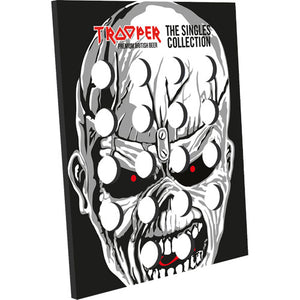 Iron Maiden Trooper 'The Singles' Bottlecap Collector is the ideal frame to display the new Iron Maiden Singles Collection bottlecaps.

From 2021, all original TROOPER bottles (500ml and 330ml, excluding Sun and Steel) will feature limited edition TROOPER Bottle Caps of some of IRON MAIDEN'S iconic records over the last four decades.

After you've collected them all, proudly display them in this 11.7in x 9.8in foam collector display.
PLEASE NOTE - THIS ITEM DOES NOT INCLUDE BOTTLE CAPS