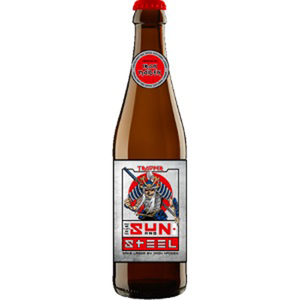 Iron Maiden's Trooper Sun and Steel is a 4.8% double-fermented pilsner-style lager, infused with authentic Japanese saké yeast from the award-winning Okunomatsu saké brewery in Japan.

The result is a crisp and refreshing pilsner-style lager with a flash of honey and fruit.
PLEASE NOTE CURRENT STOCK IS DATED 31ST JANUARY 2024

Trooper Sun and Steel is the sixth beer from Iron Maiden Vocalist Bruce Dickinson and Robinsons Brewery.

The perfect gift for Iron Maiden fans, this pack contains 12 x 330ml bottles.